This project was my first bag. I had wanted to scale up to larger projects for a while, but the increased complexity and size intimidated me a little. The solution was to follow a pattern, specifically this Nigel Armitage messenger bag how to on Youtube. If you Paypal him $10 he'll reply with a design document that takes a lot of the stress of your back. I was happy to do so and pleasantly surprised with the result.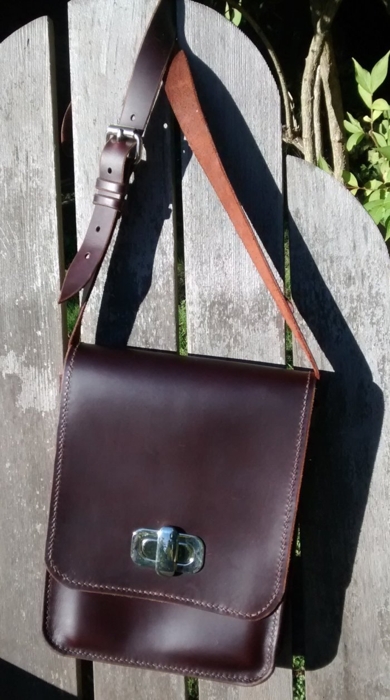 I made a few small changes to his design, electing for a different closure and choosing to line the bag with fabric.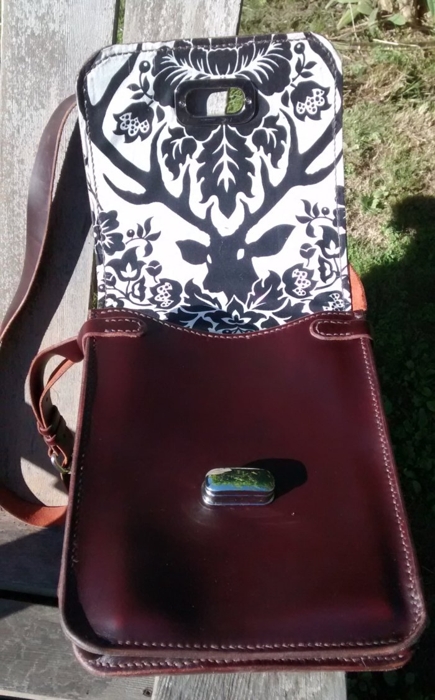 The closure was something I picked up off the shelf at a local Vancouver leather shop, Lonsdale Leather. Helpful folks there. I really like the metal on metal look of it, and the closure mechanism is fun to play with, snapping satisfyingly into place.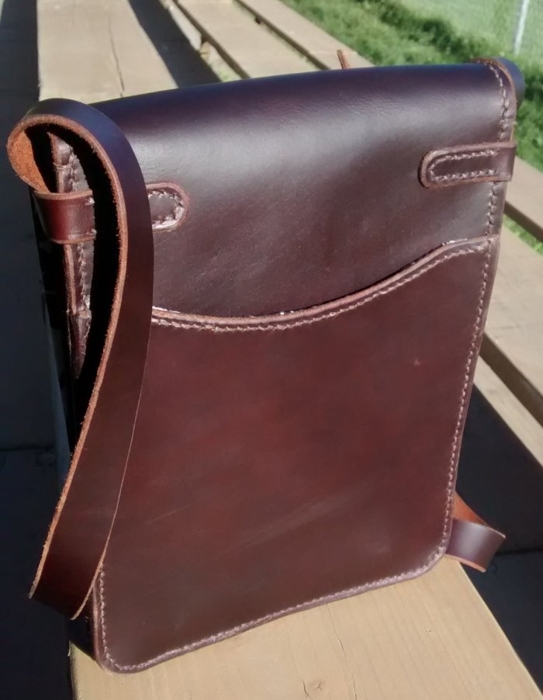 Details:
Style: Book-bag, one flap, one gusset, one back pocket, one interior pocket
Leather: 5-6 oz Horoween Chromexcel (I think?). I wish I had 6-7oz to use for the main body and strap and 3-4oz to use for the pockets and gusset, but this worked well enough
Dimensions: Roughly 8" x 11" x 1.5". Holds a tablet or a novel nicely, but it doesn't quite fit a sheet of paper
Thread: 0.035" Maine Waxed Cord in Brown
Lining: Cotton. Unfortunately it looks like the supplier has discontinued this particular pattern